HISTORY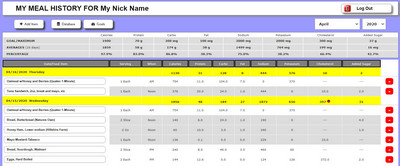 Once you login, the history table is displayed with the most recent date at the top of the list.
A scoreboard is displayed above the list. This shows your averages for Calories, Fat, Protein, Carbohydrates, Sodium, Potassium, Cholestrol and Added Sugar in a sanpshot.
Click the "Add Item" button to select a food item from the database.